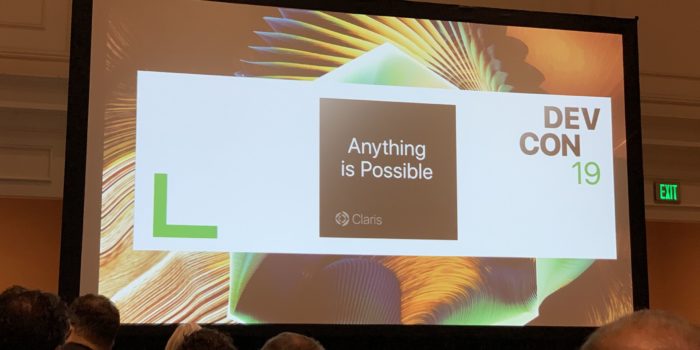 We're back from the 2019 FileMaker Developer Conference in Orlando and just now getting a chance to catch our breath. A lot of changes were announced at DevCon this year. The big ones:
There is a new CEO…Brad Freitag.
FileMaker, the company, is now Claris.
Claris Connect and the Stamplay acquisition .
FileMaker's future is in the cloud.
"DevCon" next year will be "Claris Engage".
In this blog we'll unpack a lot of the exciting changes announced and provide as much of the info as we can, so that even if you weren't able to be at DevCon, you'll be in the know.
URL https://luminfire.com/2019/08/20/filemaker-devcon-2019-review-anything-possible/