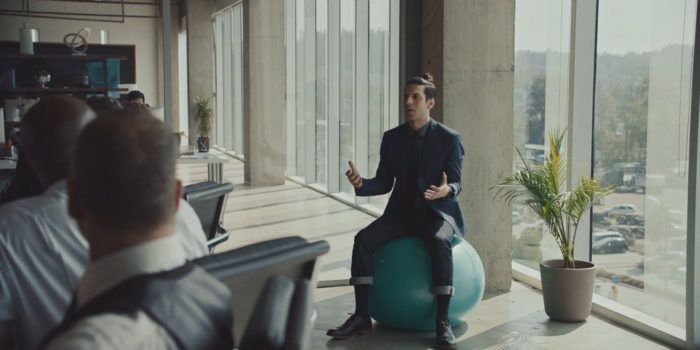 Following on the heels of the #FarmTime video released last year. FileMaker is once again pursuing the humor angle in a campaign to get their brand in front of more potential customers. This time, the campaign ties in with their recent announcement of a new software category they are establishing called Workplace Innovation Platform.
There is a FileMaker community post about the series with more details for community members.
Problem Solver vs. Extreme Innovator Today we're celebrating the launch of a brand new film series. We've partnered with an award-winning ad agency to develop these films. Each film features two key characters: an Extreme Innovator and a Problem Solver. Our Extreme Innovator is full of unpromising hype-driven solutions to every business problem. While our Problem Solver offers practical solutions using the FileMaker Platform.